How to Obtain a Criminal Record
There are many reasons why you may need a criminal record. Some countries require this to enter, some high-level jobs require them, and sometimes you just want to make sure that the person you're speaking with isn't sketchy. Knowing how to obtain a criminal record can be useful no matter the reason you need to get it, and luckily whether you need it for yourself or you're looking into someone else there is a way to get this information.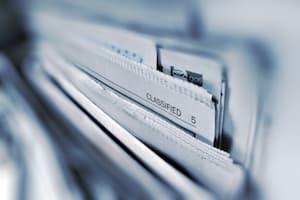 Using Government Resources
Using resources provided by the government is great if you are looking into yourself to get your official criminal record. There are ways to request this both from state and federal government agencies. Many state agencies require paperwork for the request, a fingerprint, and sometimes even notarized forms. There's typically a fee associated with every step of this process, but it's relatively simple to get your own records.
Getting your federal criminal record is a little more complicated, but still easy if you're requesting the information for yourself. Much like putting in a record request with a state agency, there is paperwork involved as well as fees at nearly every step. When requesting from the federal government, you have to go into the postal office and get an electronic fingerprint scan so you can submit it online. Typically, a federal criminal record request is more expensive than a state criminal record request but this can vary from state to state. Both of these methods are relatively easy, so long as you're the person that you need records for.
Web-Based Background Check Companies
For those of you that are looking to perform a criminal history check on someone other than yourself, it may be best to turn to a background check company on the internet. These companies have access to public record databases all across the country and are able to provide you instant search results from anywhere, coast to coast.
These companies typically do their best to provide only the most up-to-date, accurate information with your search results and can also provide things such as driving records, court records, arrest records, and sometimes even phone records if they are available. This method is fast and efficient, and the easiest way to check someone's criminal history that isn't yourself.
Using Court and Sheriff Department Records
If you're checking into someone who isn't yourself, this method may not be efficient but it is viable if you have the time. This method involves going to your county sheriff department or court website to check and see if the person you're looking for has records in a specific county. If you have multiple counties to check, this can take some time. Also, not every county has this information easily accessible for the public because they lack the resources.
Regardless of the Reason, There's a Way
Whether you're checking for yourself so you can go on a vacation, or checking on a prospective new partner there's always a way to ensure that you can locate this information. The internet combined with the freedom of information act has made this a lot easier than it has been in the past, and one can only imagine how this entire industry may grow and change as more time goes on. Whatever the information is that you believe you want, if you keep searching for it you are bound to find it one way or another. Websites like SpyFly are only one part of the whole. However, they are a pretty big part of it and make things really easy for seekers.
SpyFly provides consumers affordable, immediate access to public record information. Federal laws prohibit businesses from using SpyFly's service to make decisions about employment, insurance, consumer credit, tenant screening, or for any other purpose subject to the Fair Credit Reporting Act, 15 USC 1681 et seq.