How to Do an Easy Public Records Search
As an American citizen, it is your right to access public records. There are many laws on the books that allow this, mostly for the sake of government transparency. That being said, the government has no obligation to make your public records search easy. If you want to find records fast and want to make sure you're doing it the easiest way possible, you're going to need to be aware of certain tools that are available to you.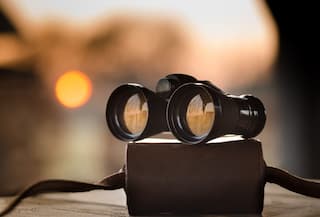 The Problem with Police Records
Accessing public records through sheriff's department websites is easy enough if you don't need to check in a lot of counties. None of these databases are connected though, so if you even have a couple of counties to check, this could become a task that takes a great deal of effort.
Firstly, even in one county, you need to manually take down all of the information you find. This can take a while if the person has an extensive history with the law. If you need to check through multiple counties, you have to repeat the process for each county.
There's also the fact that not every county has this information available to the public. Sure, most major counties have this information easily available to the public, but when you start getting into counties with much less funding, they may decide to avoid the additional costs associated with such a database in favor of ensuring that everything that needs to be paid for is paid for.
The Easiest way to do a Background Search
Personal background searches are useful for many reasons. They allow you a glimpse into someone's past, and that information can be incredibly useful for deciding if you want them to be in your life or even if you trust them to do something as simple as drive you around.
There is a much easier way than just scouring through law enforcement databases, and that is to use a personal background check service. These services find public records about whoever you like and return all available relevant information.
They do this by accessing thousands of public records databases all over the nation. Once you make your search, they automatically check all of the databases they have access to and instantly return the results. Your results will be contained on a single page, so reading them will be incredibly easy.
This method will return any information you're looking for more than likely. Driving records, arrest records, court records, criminal records, address history, even contact information can be found this way. If you need a lot of information and are short on time, this method is the best way for you to go about your public records search.
Finding Information with Ease
The internet has made information a lot easier to find, and if you know where to look, even your public records search can be a breeze. Finding this information can grant you peace of mind so you can know that the person in question isn't a bad person, or at least bad enough to get jail time, and also can help you decide if they're even worth having in your life. This information is incredibly useful for families and individuals alike, and all it takes to access is a bit of an understanding of how to use the internet.
SpyFly provides consumers affordable, immediate access to public record information. Federal laws prohibit businesses from using SpyFly's service to make decisions about employment, insurance, consumer credit, tenant screening, or for any other purpose subject to the Fair Credit Reporting Act, 15 USC 1681 et seq.